A trip to the beach just isn't complete without a serving of good ol' fish and chips shared on a sandy beach blanket. Certainly hits the spot especially after a dip in the cool pacific ocean. Here is our list of the best locations for a beach side fish & chips meal.
Boathouse Cafe
Boathouse has 3 idyllic locations in Sydney at Shelly Beach Manly, Palm Beach & Balmoral where they serve beer battered flathead and chips.
Manly Wine
Situated in South Steyne, Manly Wine is well known for its seafood and of course it's fish & chips. You can opt for dining in on one of the tables overlooking the beach, or takeaway to have at the beachside tables along the Manly promenade.
Fishmongers Manly
Mongers do their own take on the classic fish and chips with grilled or battered fish served with tempura vegetables, hand-cut potatoes or salads. Al fresco seating and takeaway is available.
Bottom of the Harbour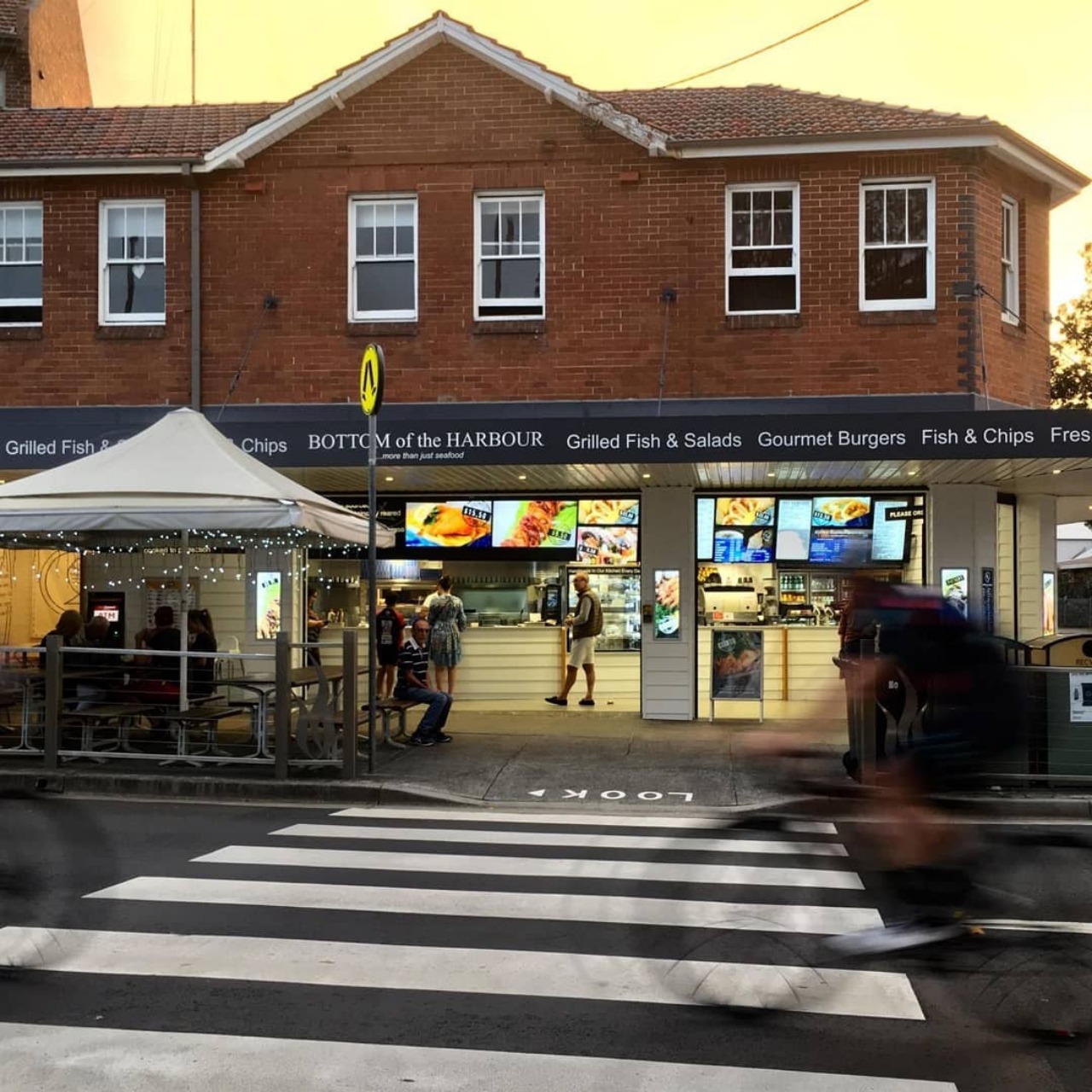 @bottom_of_the_harbour_seafoods
A very popular fish and chippers along the esplanade at Balmoral beach. Bottom of the Harbour only serves sustainably fished seafood. Seats available on the sidewalk or takeaway for a beach picnic.
North Bondi Fish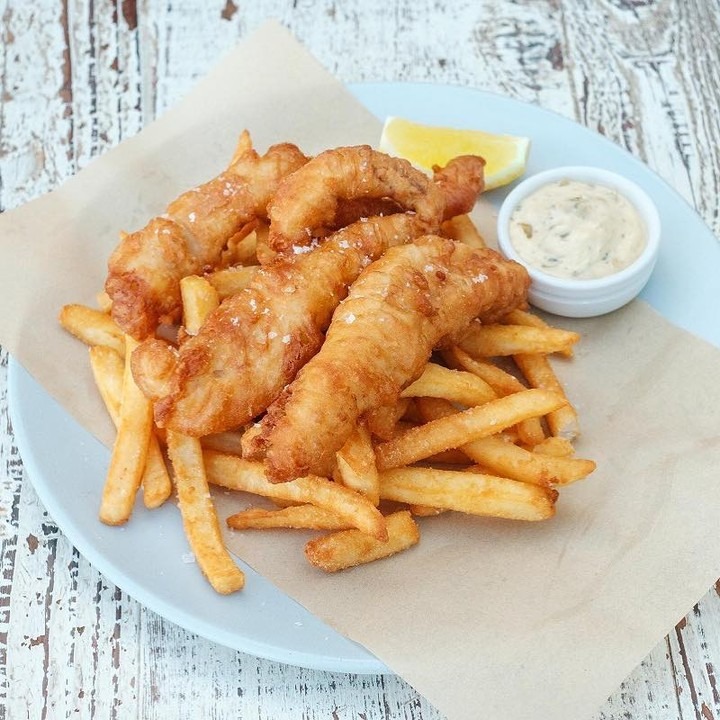 For a classier option head to North Bondi Fish for a sit down meal at this iconic restaurant overlooking the beach. They specialise in seafood dishes and steaks and most importantly beer battered fish and chips.
Bondi's Best Seafood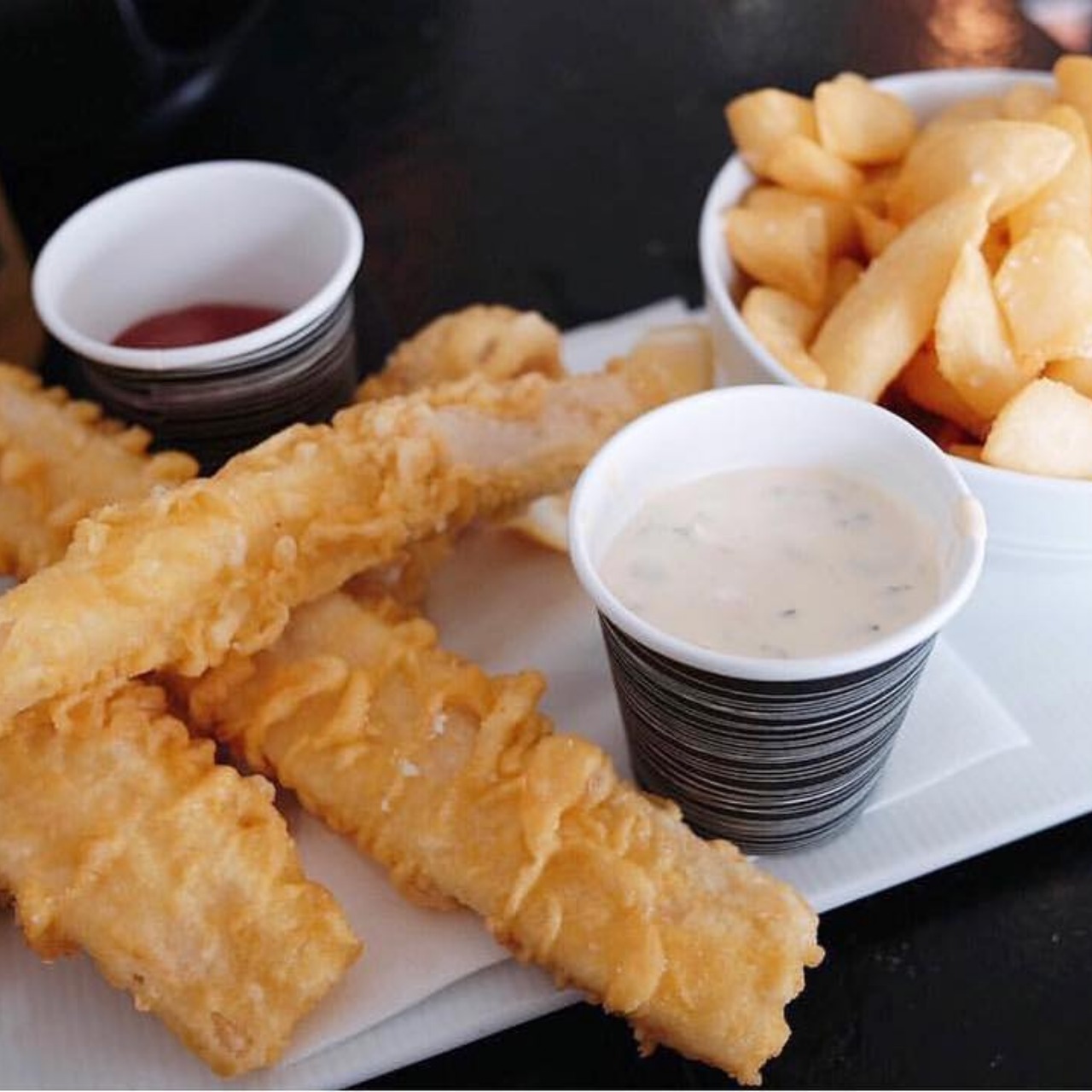 Footsteps from the beach at North Bondi, Bondi's Best serve up traditional fish and chip options together with sushi prepared by an in house sushi chef. These aren't your normal fish and chips. The team procures the fish themselves from the markets to ensure that you are getting the freshest seafood. Dine in and takeaway is available.
The Traditional Chip Shop
British pub food purveyor Traditional Chip Shop on Bondi's main drag serves a signature Cod with chips and mushy peas or grilled salmon as a healthier alternative.
Doyles' on the Wharf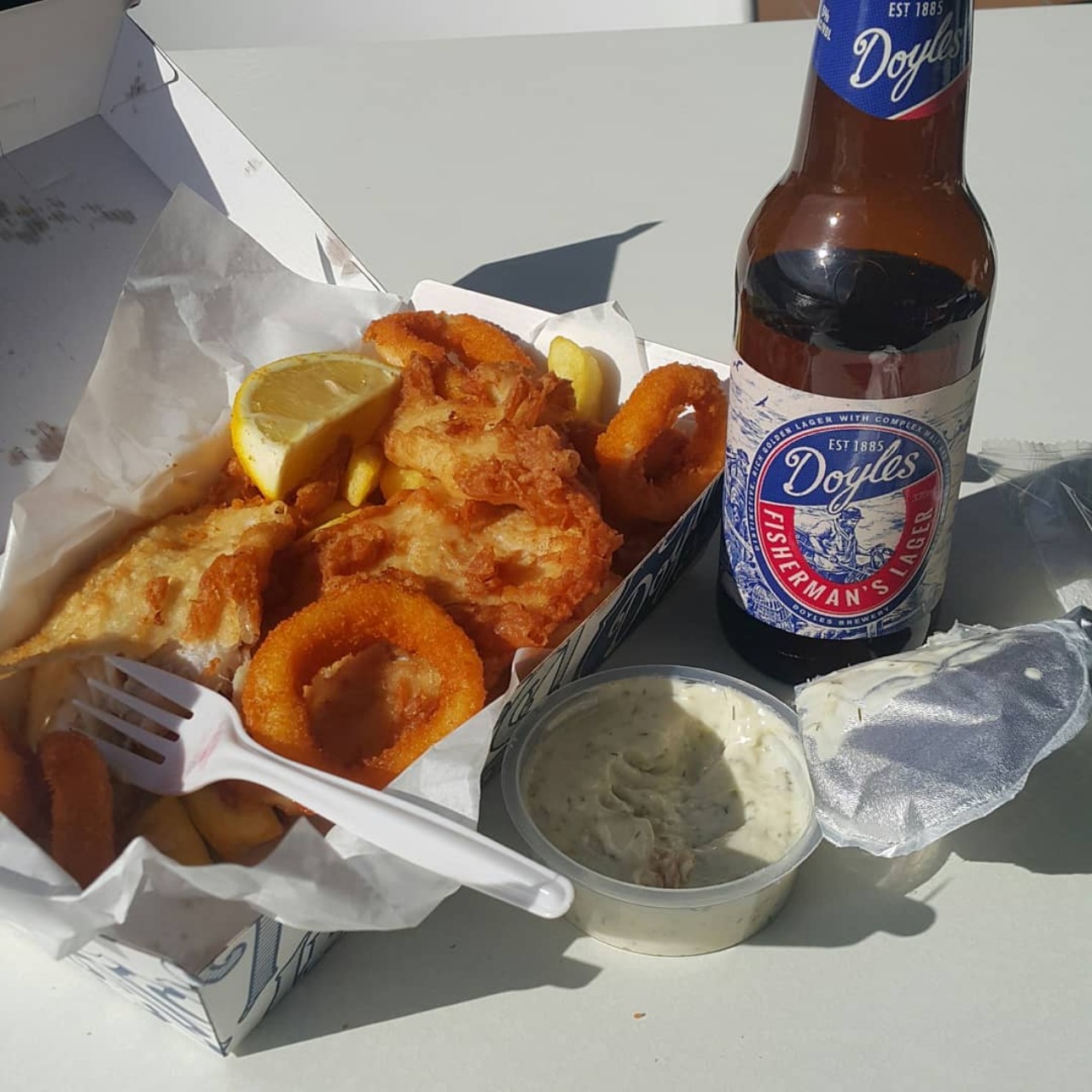 Located on the Watsons Bay Wharf, Doyle's specializes in fish & chips and chilled seafood. There is licensed bistro on the side and a very busy kiosk up front for takeaways. Bring your picnic blanket and enjoy your fish and chips at the spacious Robertsons reserve nearby.
Watsons Bay Hotel
Buzzing with lively energy, the Watsons Bay Hotel also serves a great battered fish & chips with homemade tartare sauce. Grab a table inside or order from the kiosk on the side for a takeaway.
Sea Salt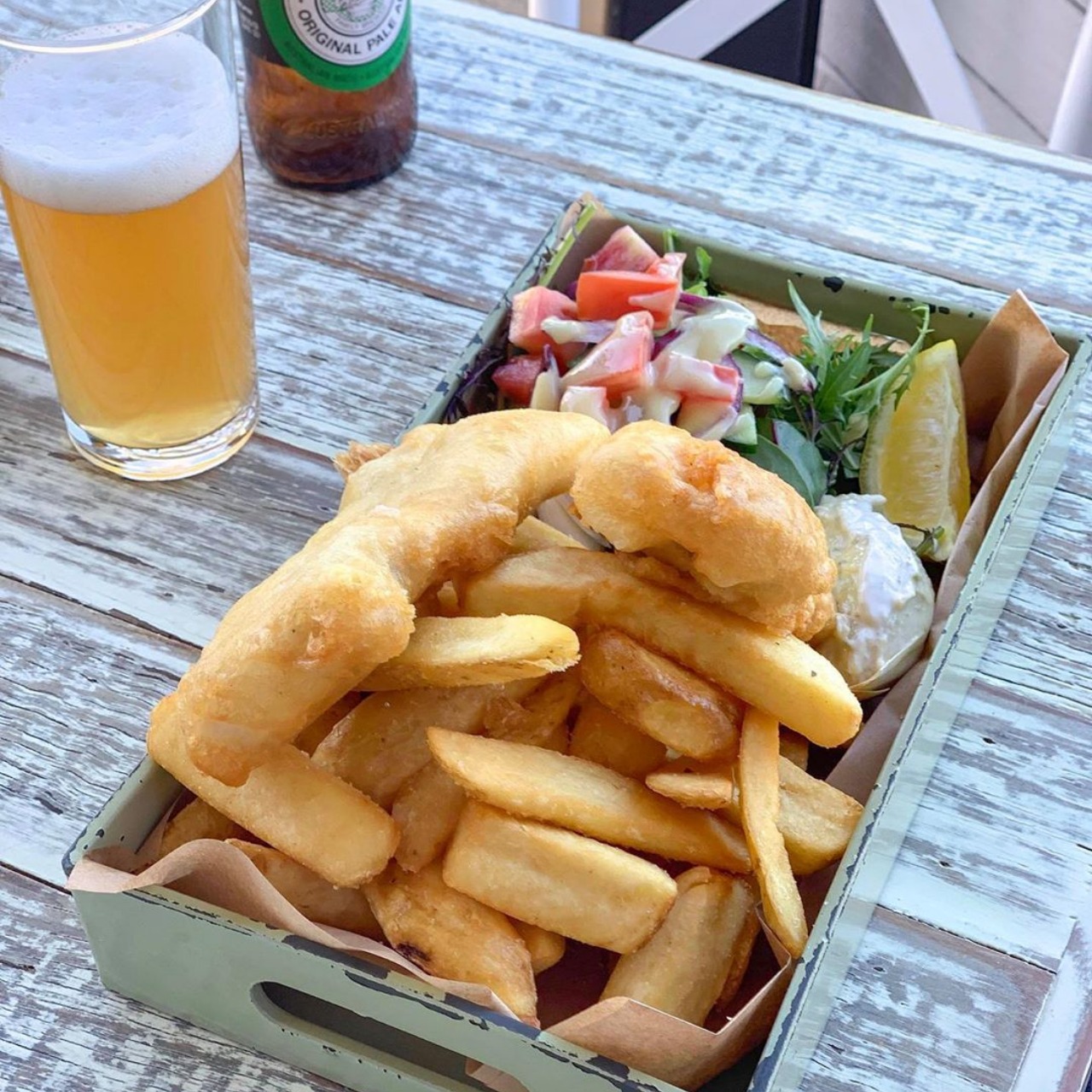 Located right on the platform at Clovelly Beach, SeaSalt serves a classic fish & chips which comes with special sauce and salad. Dine in and watch the swimmers from the balcony or get your takeout from the kiosk.
Saltbush Cafe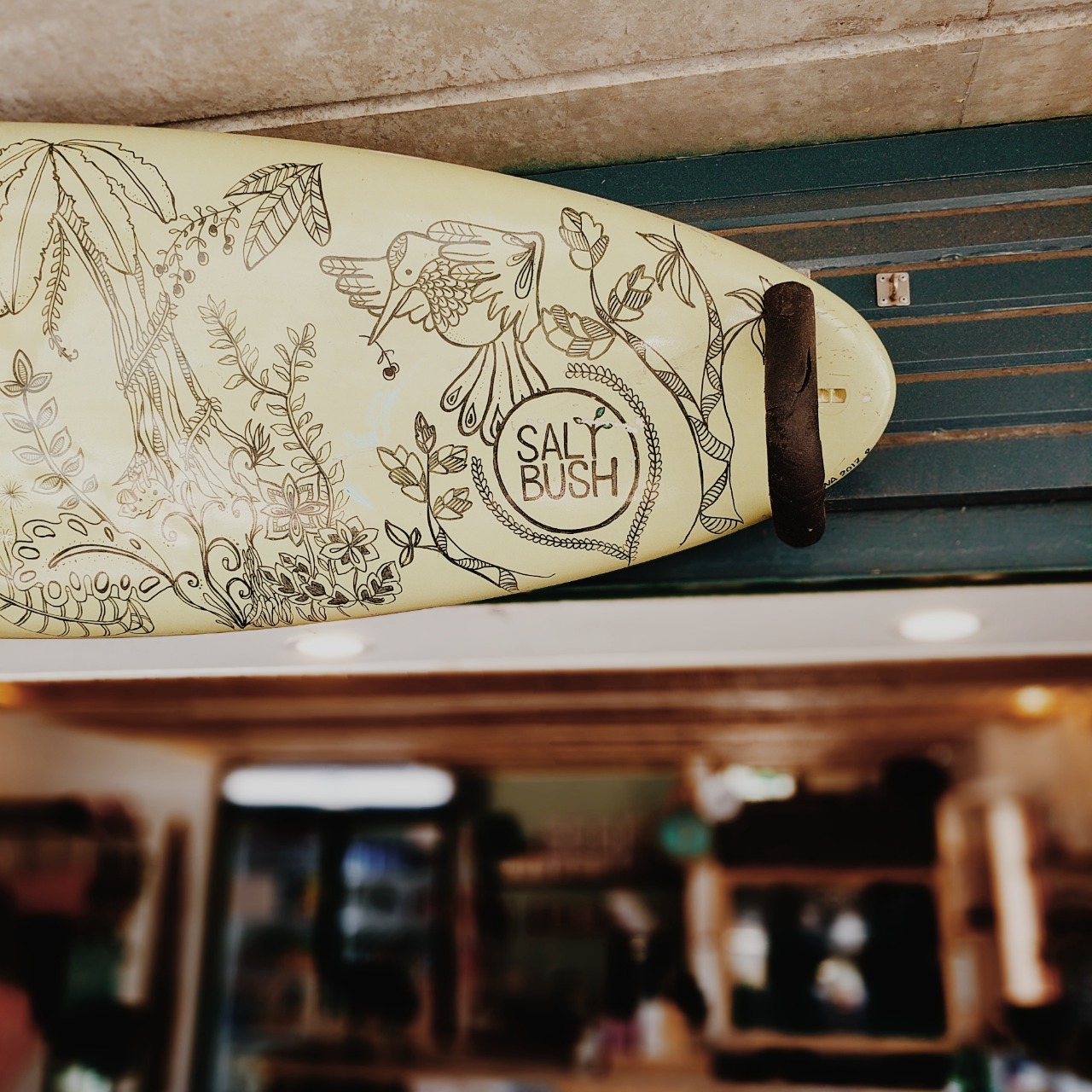 Saltbush Cafe in Freshwater serves fish & chips wrapped up in newspaper - the traditional way. Enjoy them on the beach, just a couple of steps away or in the grassy park.
Seafood at the Beach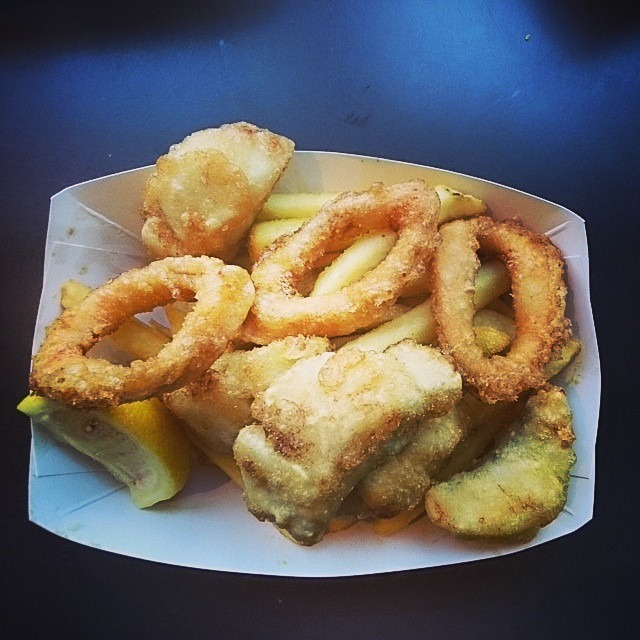 Old school chip shop which serves up freshly cooked takeaway fish and chips fried or grilled. It's just across the road from Dee Why beach and gets extremely busy during Summer weekends and holidays.
The Kiosk at Newcastle Beach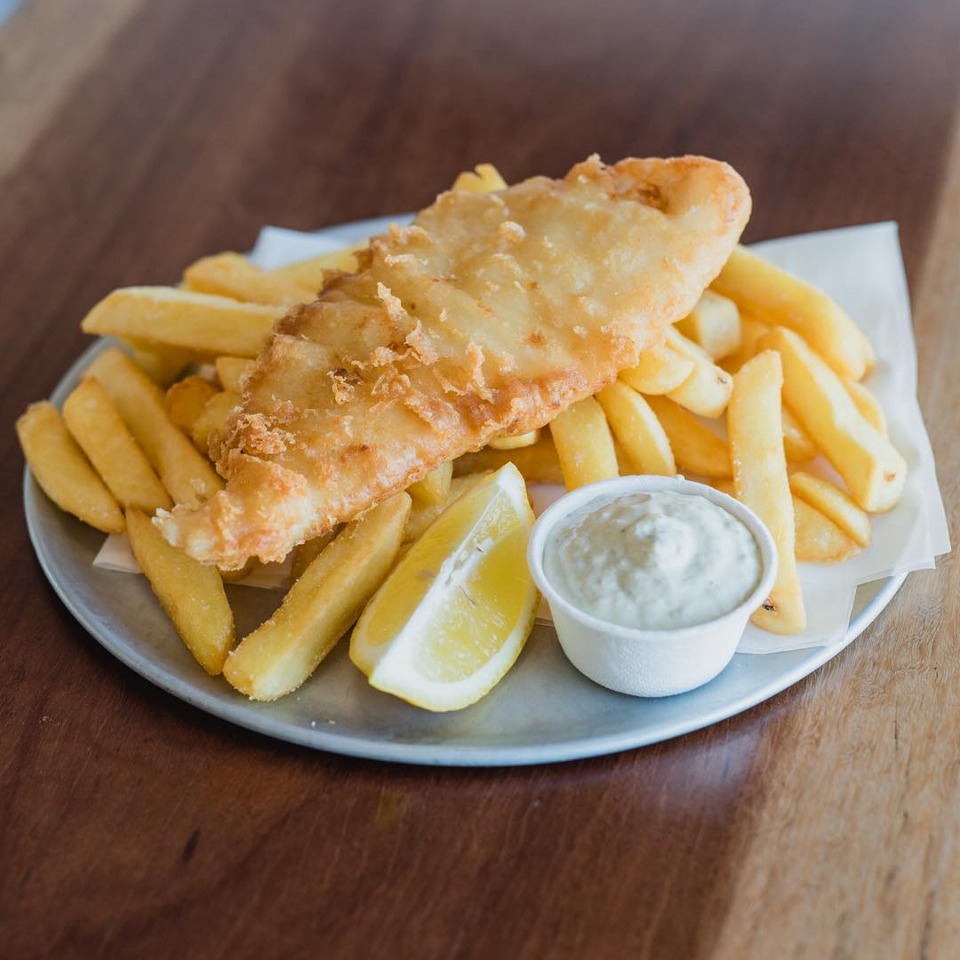 Part of the Newcastle Ocean Baths, the Kiosk cafe does a nice beer battered fish and chunky chips. Sit outside for unparalleled views of the beach or takeaway to your own little spot on the beach.
Swell Kiosk at Bar Beach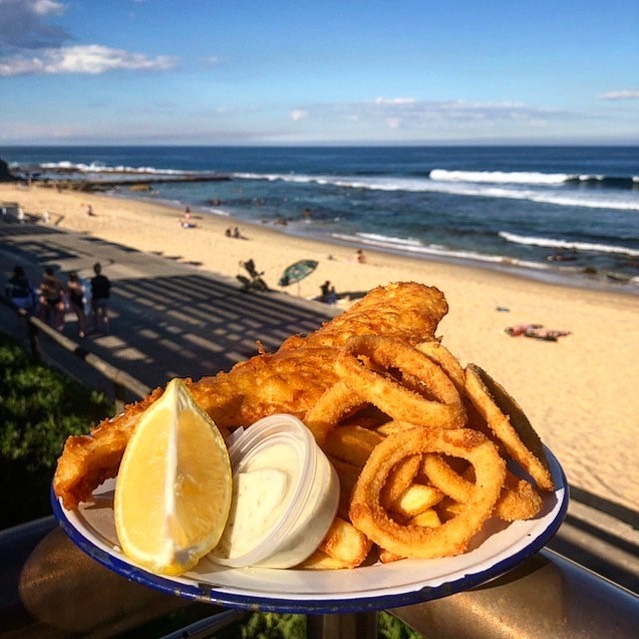 Swell at Bar beach is a beach side cafe which does a proper food menu including Fish and hand cut chips. Dine on the platform or takeaway options available.